Technology Builds In The Construction Industry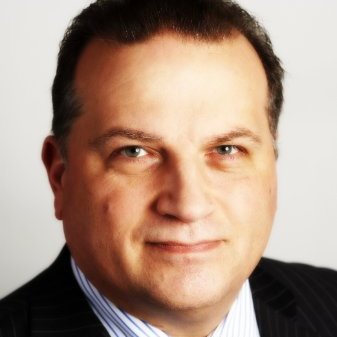 by Chris Slezakowski, Market Strategist
Traditional in nature and highly manual in execution, construction is perhaps one of the last industries to feel the impact of the digital revolution. Aerospace, automotive, industrial manufacturing, banking and finance; these and other sectors have become increasingly automated and have harnessed the power of digitization, yet the built environment has been relatively slow to embrace the power of digital. But this is changing.
Using digital tools to design buildings and bridges allows engineers to produce efficient structures, to model them accurately, and even assemble them before committing to build. This enables clients to visualize the building work before it commences and even "walk through" a virtual reality model to get an impression of the finished product before breaking ground. Managing the build using this technology (through Building Information Modelling, or BIM) ensures that designs are adhered to and that any changes are integrated into the information flow, meaning that problems such as clashes and non-conformance can be avoided. BIM also extends to cost and time impact, which means that stakeholders are kept informed about progress.
But digitization also applies to the nature of the products and the way they are procured.
The trend towards smart products, such as electronic door locks and building monitoring in real time, is slow. Although we expect growing sophistication in our phones, cars, and entertainment equipment, it is not the same in new homes, for instance. Central locking, video monitoring, Wi-Fi heating controls and so on are not yet standard. Although they can be retro-fitted, this is not what we expect elsewhere. We expect new cars to be Bluetooth-ready with powerful internet connectivity, but not new houses. Homes are typically the same as they were more than ten years ago, before the iPhone was even launched.
And in the majority of cases, procurement of building materials still requires personal contact with the supplier on each occasion that a delivery is needed. Online stores and catalogue pricing are not common; partly driven by the competitive nature of the industry, but also because service has become a necessary component of construction. Most materials are not stored onsite and need to be scheduled for delivery on a just-in-time basis for a variety of reasons, including lack of onsite storage, protection from damage, and weather events. And intelligent systems have not yet become commonplace.
Another trend which is growing is tracking materials. Typically, a manufacturer ships products to an intermediary for onward distribution, which means that there is a lack of knowledge about where the product is eventually used. Unlike many other products, construction materials are rarely tracked to the point of use, which means that it is difficult for manufacturers to understand the dynamics of the supply chain, and installers don't always have the link to the manufacturer.
Building quality is crucial to ensure the future value and relevance of our infrastructure. Where we got it wrong in the past has left a legacy of problems. Where we got it right, there is a sustainable benefit for the society in which we live. A key concern is translating the power of BIM and digitization through an often highly-fragmented supply chain. Low quality buildings can leave a legacy of higher-than-expected running costs, which is a burden on future users.
The built environment will constantly grow and will need to be effective at meeting the future needs of consumers. Digitization is the way forward, and now is the time to plan your strategy.
Please note: This article contains the sole views and opinions of Chris Slezakowski and does not reflect the views or opinions of Guidepoint Global, LLC ("Guidepoint"). Guidepoint is not a registered investment adviser and cannot transact business as an investment adviser or give investment advice. The information provided in
 this article is not intended to constitute investment advice, nor is it intended as an offer or solicitation of an offer or a recommendation to buy, hold or sell any security. Any use of this article without the express written consent of Guidepoint and Chris Slezakowski is prohibited.
点击联系我们以了解更多关于岂珀企业咨询的详细信息!