Is This the Recession or Resurgence of Retail?

专家顾问:这是零售业的复苏还是衰退
岂珀专家顾问们认为计算机技术,特别是互联网科技在当今的零售行业的主要变革驱动力。岂珀的专家网络的专家顾问Alicia Erdman女士认为数字技术正在严重的影响传统的零售业,改变着零售业的模式。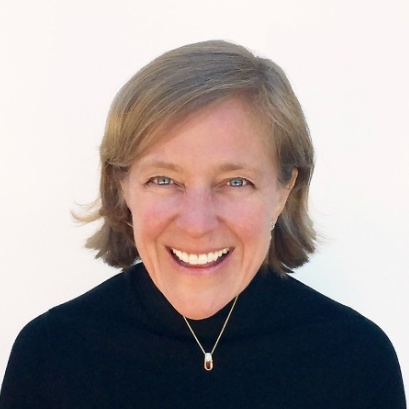 by Alicia Erdman, Founder and Principal, Wildwood Advisory Group
Forecasts for retail have been particularly dire recently, with many news outlets anticipating a retail "apocalypse" as e-commerce continues to gain traction. However, performance on Black Friday and through the remainder of the holiday season of 2017 was strong. Even some department stores – the format most typically seen as doomed – saw growth in traffic and sales, raising more questions about the re-evaluation and potential for the resurgence of retail than its recession.
E-commerce does continue to grow at a faster pace than brick-and-mortar retail, but the limitations of an e-commerce model – particularly an e-commerce pure-play – are becoming more widely recognized.
(Pure-play e-commerce companies invest their resources in e-commerce as their sole line of business.) In the age of Amazon, it is expensive to keep up with the technological advancements required to meet consumer expectations. It is also expensive to be known and stay top-of-mind. For many brands, brick-and-mortar retail may be "the answer"; the basis for competition with the sometimes-irrational pseudo partner and competitor Amazon has become.
I am optimistic that some retail will succeed and thrive, and as consumers, we can look forward to innovation in how we engage and are served by brands, both on and offline. The "winners" will leverage their physical locations, the unique advantages of human interaction, and the ability to differentiate merchandise through curation and visual displays. Retail, better than e-commerce, can drive add-on purchases and loyalty through compelling visuals and service that is knowledgeable and adaptable.
However, I also believe, given the over-built situation we are in, in the US, there is more consolidation to come. Additionally, I'm not convinced all players will be able to develop the differentiated strategies required to bring consumers to their stores and direct them to their websites. For those that can't, it will be a slow decline versus a precipitous fall. Success will require a differentiated experience, which means distinction across all elements – product, service, and environment. If you only effectively deliver on one, you will not engender loyalty and will lose sales to online searches based on price.
As e-commerce pure-plays start going offline and traditional retailers start to re-think the value of a physical space and interaction, I believe many brands and certain aggregators will do well. These players are getting closer to their consumers and positioning themselves to capitalize on the opportunities that the endless e-commerce aisle can't deliver – human interaction with the side benefits of look, fit and feel as well as aided discovery and exploration via curation and service.
However, I do think retail square footage will continue to be "right-sized". There are few malls that aren't surrounded by sprawling big box centers. There is redundancy in the consumer value proposition, and ultimately, more supply than demand. Even successful players may suffer some declines as they rethink the number of doors they operate and optimize to be where the consumer is while delivering healthy financials.
Retail is not dead or dying. The consumer is still shopping outside of their home, and if, as a retailer, you've had any success in your real estate strategy, you are where they are. The opportunity is to use this to your advantage. Consolidate your financials to look at and track performance at a market level versus by channel, and create easy pathways for your consumer from one to the other. Build on the critical points of interaction and develop and execute against a strong point of view on who your consumer is and what your brand represents for them.
Please note: This article contains the sole views and opinions of Alicia Erdman and does not reflect the views or opinions of Guidepoint Global, LLC ("Guidepoint"). Guidepoint is not a registered investment adviser and cannot transact business as an investment adviser or give investment advice. The information provided in
 this article is not intended to constitute investment advice, nor is it intended as an offer or solicitation of an offer or a recommendation to buy, hold or sell any security. Any use of this article without the express written consent of Guidepoint and Alicia Erdman is prohibited.
点击联系我们以了解更多关于岂珀专家库的详细信息!