Breitling's New Ownership: What to Watch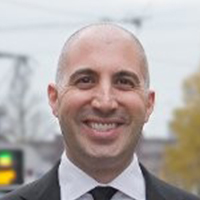 by Alon Ben Joseph, CEO of Ace Jewelers Group
HOW DID CVC BEAT THE LUXURY GROUPS?
How did CVC beat LVMH, Swatch Group, Richemont, and Kering? It's likely CVC outbid these market leaders in a bidding war, as they did not have a foot in the door with the luxury industry. That might be the biggest reason to appraise Breitling as a "one-billion company", while the last reported turnover was recorded in 2016 for "only" 420 million Swiss francs ($424 million). Assuming their EBIT is 10%, that means they paid a multiplier of at least 23 times.
Although all four of the above luxury leaders had the cash to buy, there are likely reasons they did not win the tender:
LVMH has two "sport" brands in their portfolio – TAG Heuer and Hublot. Together, with Zenith, they need a lot of attention and investments to grow.
Swatch Group has Omega, and one might argue that they are aiming at the same end-consumer.
Richemont would have been my bet on who would buy Breitling. They lack a mainstream sports brand, and most of their brands are in niche markets. However, they don't even come close to Breitling in design or price point. They likely needed their reserves to buy the remaining shares of YOOX Net-a-porter Group.
Kering would have been a great candidate as they also lack a real sporty luxury watch brand in their group, but they have so many sectors to consider, and their number one brand, Gucci, needs too much "attention" at this point in time.
HOW IS CVC GOING TO MAKE MONEY?
We assume CVC bid a multiplier of 23 times their EBIT, and private equity companies hold onto a company for an average of seven years and have an expectancy of 20% annual return on investment. This means that by 2024, they should have a turnover of at least $2.5 billion and find a new buyer who is willing to pay at least one time the turnover. To reach this growth, the new management team should show an average growth rate of at least 30% annually. This is very tough, but not an impossible mission. So, what key ingredients does CVC have to make a killer recipe?
They persuaded Georges Kern (formerly TAG Heuer, IWC and Head Watchmaking Brand Richemont) to come on board as both shareholder and CEO.
They are buying out all of their external distributors, and therefore, immediately creating more profit margin by verticalizing.
Breitling has zero experience with e-commerce, but this will be activated by Kern within 18 months after joining the company.
Revamping the complete company; logo, watch designs, marketing campaigns and new strategy on every level.
STATUS OF THE INDUSTRY TODAY
In February 2018, I was invited by Georges Kern to come to Zurich, Switzerland with leading journalists and other key account Breitling retailers. This was the European stopover of the Breitling Road Show, where the "new" Breitling 3.0 was presented to us and the world. It is impressive what Kern and his new management team pumped out within 12 months of joining the 134-year-old company. Further, Breitling was the "buzz" brand at both SIHH 2018 and BaselWorld 2018 this past winter (the two major events every year that create the sentiment for the following year).
For Breitling, it was an exceptional year at BaselWorld 2018, as they exceeded their commercial expectations and broke all sales records. Time will tell if in the coming seven years they can keep up these steep growth rates. According to their self-proclaimed hashtag on social media, #LegendaryFuture, they seem very confident.
Please note: This article contains the sole views and opinions of Alon Ben Joseph and does not reflect the views or opinions of Guidepoint Global, LLC ("Guidepoint"). Guidepoint is not a registered investment adviser and cannot transact business as an investment adviser or give investment advice. The information provided in
this article is not intended to constitute investment advice, nor is it intended as an offer or solicitation of an offer or a recommendation to buy, hold or sell any security. Any use of this article without the express written consent of Guidepoint and Alon Ben Joseph is prohibited.
点击联系我们以了解更多关于岂珀企业咨询的详细信息!